Game of Thrones Season 4 Episode 6 مترجم للعربية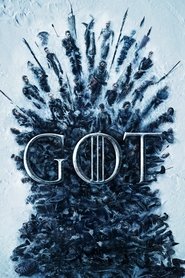 Game of Thrones Season 4 Episode 6 مترجم للعربية
Stannis and Davos set sail; Dany meets with supplicants; Tyrion faces down his father.
الممثلين :
Peter Dinklage , Nikolaj Coster , Waldau , Lena Headey , Emilia Clarke , Kit Harington
قصة مسلسل Game of Thrones الموسم الرابع تقعُ أحداث المسلسل في قارّتين خياليتين هما ويستروس وإيسوس في نهاية صيف طويل جداً أمتد لعقد من الزمن، حيث تتصارع سبعُ عائلات للسيطرة على العرش الحديدي للممالك السبعة، من جهة أخرى، يتنامى الخطر على الممالك من جهة الشمال المتجمد تجسده مخلوقات خيالية. يتناول المسلسل من خلال شخصياته الغامضة قضايا عديدة، المراتب الاجتماعية والدين والحرب الأهلية والجنس والجريمة وعقابها والولاء والعدالة.
Views: 224
Serie: Game of Thrones
Director: Alik Sakharov
Guest Star: Anthony Boyle, Charlotte Hope, Dean-Charles Chapman, Finn Jones, Gemma Whelan, Gian Sanghera-Warren, Ian Beattie, Ian McElhinney, Jacob Anderson, Joel Fry, Julian Glover, Lucian Msamati, Mark Gatiss, Michael Hough, Nathalie Emmanuel, Pedro Pascal, Philip Arditti, Rhodri Miles, Roger Ashton-Griffiths, Samantha Bentley, Samantha McEwan, Sarine Sofair
Episode Title: The Laws of Gods and Men
Air Date: 2014-05-11
Year: 2014